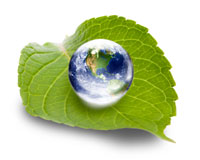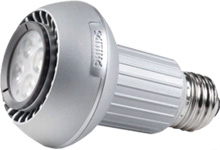 Green Products
Go Green with Energy Efficient Products, Such as CFLs and LEDs
With the country's economic situation and the increasing environmental problems we are facing, a lot of people have started to go green. Gone are the days when your only choice for lighting was an incandescent light. You have probably spent hundreds of rands paying for electricity and replacing bulbs that burn out easily. Today, you have better alternatives.



How to Go Green with Lighting
Energy efficient light fixtures are now available in various styles and kinds. You won't have a difficult time finding the right type of fixture you need for a specific purpose. You should replace bulbs that are lit for 3 hours or more in a day. These are the ones that use a lot of energy. You may opt to use fluorescent light bulbs (CFL) or Light Emitting Diodes (LED). Some of our with energy efficient products are Osram, Philips and Lumiart Lighting.



Benefits of Using Energy Lighting
CFLs have been on the market since the early 80's. Since then significant changes have occurred have made fluorescent bulbs more user friendly and appealing. Fluorescent light bulbs are cost-effective and energy efficient replacements for many contemporary lamps and lighting fixtures. They are also now available in almost every style to accommodate new lighting fixtures. While CFLs may produce illumination similar to incandescent light bulbs, fluorescent lights offer more benefits to the environmentally and budget-conscious consumer. Unlike incandescent lights, CFLs produce 75% less heat and use 75% less energy. They also last about 10 times longer than their counterparts. If you want to save more on your energy bills and help the environment, using LED is a great decision. Unlike incandescent lights, LEDs emit almost no heat and use even less energy than CFLs. LEDs last 4 times longer than CFL and are cool to the touch. One of the new features of light emitting diodes is that they are dimmable. If you have a dimming system at home, you'd want to use LEDs for your light fixtures so you can better conserve energy and further cut costs. Are you ready to go green? Do your part in saving the environment and conserving our resources. Start from your home and replace those old light bulbs. Check out our LED Lighting Section. Speak with one of our friendly and knowledgeable staff members to learn about our wide range of LED products